The current Covid-19 pandemic is certainly not an appropriate way of bringing in a permanent mark in our fight against climate change.
As I sit down to write this blog today, I cannot help but wonder how life has changed beyond recognition since the outbreak of the Covid-19. The coronavirus pandemic is causing disruptions on all socio-economic aspects of life. In a period of over three months, the world has transformed the way it used to function due to extensive travel restrictions and closure of several businesses and industries. This has brought in huge economic and social costs with it. However, it has also led to some unprecedented consequences. The virus outbreak is acting as a catalyst towards something that many people have been advocating for decades- a decarbonised, greener and sustainable global economy.
One of the main impacts of the virus outbreak has been noticed in the significant drop in the air pollution levels across the globe. As streets, flights (or other modes of transportation) and industries and factories remain shut, pollution and greenhouse gas emissions have considerably fallen. Moreover, stories of nature and human surroundings healing themselves across continent's has revealed that the virus has short-term positive effects on our environment. With people self-isolating in their homes and tourist numbers being culled off, waters of Venice canals look clear once again. Similarly, satellite images show a drastic fall in nitrogen dioxide levels across cities in China. Findings from several research studies also suggests that there has been a 10-15 percent drop in global carbon emissions along with reduction in urban traffic levels in both developing and developed regions of the world.
In Nepal too, nearly three weeks after the government imposed a nation-wide lockdown to contain the spread of the Covid-19 outbreak, major cities across the nation have started noticing a significant improvement in their Air Quality Index (AQI). According to experts at the Department of Environment (DoE), the AQI level in Kathmandu over the last few weeks was estimated to be 85, which is quite moderate considering the pollution and traffic level that exist in the capital city. Likewise, the city has also seen low levels of indoor air pollution and burning of crop waste and firewood during this period.
While it is true that the only positive development of the virus outbreak has been in the growth of the environmental quality; a global pandemic, which is exponentially claiming lives around the world should not be taken as the new way of bringing about an environmental change. There are high chances of carbon and other pollutants bouncing back and depleting the ozone layer once the pandemic subsidies. Thus, the current Covid-19 pandemic is certainly not an appropriate way of bringing in a permanent mark in our fight against climate change.
What we can do-
While lockdowns and social distancing are helping to make the world a healthier place to live in, a cleaner world will require more focus on long-term policies and reforms rather than the short-term outcome of a pandemic. With less human movement, the planet has considerably calmed down, but maintaining this level of calmness is where the challenge lies ahead.
Food production and consumption pattern-
The present trend of hoarding and stockpiling of consumption goods are exerting huge pressure on our biodiversity, water and soil resources. Increasing demand for protein rich diets comes at the expense of biodiversity loss. Hence, urging people to switch towards plant-based diets can bring in positive changes in our agricultural production. Similarly, promoting sustainable dining also helps in reducing plastic and food waste alongside conserving electricity and water resources. Moreover, minimizing food lost during recycling and composting is also needed as emissions are generated when food waste goes unsegregated at landfills and other sites. Thus, changing our food production and consumption is imperative to ensure a sustainable food supply chain.
Transportation, mobility and energy pattern-
While the current travel restriction has surely reduced the carbon footprints from excessive travels, more initiatives at ground-level are needed to ensure that these emissions remain at such low levels even after lifting up of lockdowns. Travel carbon footprints can be easily reduced by cutting down on unnecessary long flights and vacations, using public mode of transportation or carpooling to reach one's destination and promoting investment in carbon offsetting initiatives such as clean energy resources and reforestation. Moreover, lockdowns have also taught us that daily meetings and activities can be conducted via digital and online platforms like Skype, Zoom, WhatsApp and Viber. This reduces unnecessary travels and ultimately reduces carbon emissions.
Chemical and gas emissions-
Emissions from industries significantly contribute to the level of carbon dioxide in our atmosphere. With the current lockdown, many industries and factories have been shut, but there are various other ways that businesses can adopt to reduce their carbon emissions. Measurement of carbon footprints can help in devising strategy to reduce the carbon capture. Similarly, practice of carbon capping, emissions trading and voluntary offsets also limit the amount of carbon emissions produced.
Concluding Remarks
While it is true that the Covid-19 pandemic is reviving our planet from excess pollution, ozone depletion and natural resource degradation; the ultimate onus of preserving and conserving our planet lies with us. The current temporary improvement in air, water and soil level clearly shows how little efforts from our side goes a long way in repairing our surroundings. In this regard, changing public perceptions and beliefs about their consumption behaviour can bring in a meaningful shift in their lifestyle; and this is one lesson that could be invaluable to us while dealing with other bigger obstacles like climate change.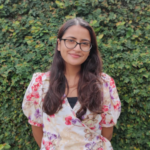 Shraddha Ghimire
Shraddha Ghimire holds a Bachelor's in Economics (with Honors) from Lady Shri Ram College for Women, Delhi University, and a graduate certificate in International Development Studies (economic policy) from University of Oslo, Norway. She is currently working as a research associate at the Centre for Social Inclusion and Federalism (Nepal) and as a research analyst at the International Development Institute (USA). Her keen interest and specialization lie in development economics and public policy, alongside researching and writing about economic development and contemporary issues in Nepal. Ms. Ghimire was previously associated with institutions and think tanks including SAMRIDDHI (Nepal), Nepal Economic Forum (Nepal), South Asian Watch on Trade, Economics & Environment (Nepal), and Observer Research Foundation (India).